You don't have to just rely solely on subscriptions, donations, or ad revenue to make money from your gaming content. You can make money by referring your viewers to products you use and love.
When you send a viewer that becomes a new customer for a company you're affiliated with, they share a percentage of that purchase with you as a referral fee. This process is called Affiliate Marketing.
The reward can be anywhere between 5% all the way to 100% of the sale. And this translates to a few dollars or even hundreds of dollars PER SALE depending on the product and the affiliate program.
I've gathered up 68 gaming affiliate programs that you can choose from to promote and make some extra money with your content.
Other Programs Not On This List
I tried to make this list as exhaustive as possible.
With that being said there are other twitch affiliate programs out there that aren't publicly advertised by the companies. Some are also labeled as "sponsorships". We tried to be as inclusive as possible of add every affiliate program available currently.
But if there's a product you love or use frequently that you feel could benefit your audience, and you don't see it on this list, you can always reach out and get in contact with them to see if they might be interested in some type of partnership.
Note: If you're a gaming affiliate manager or know of an affiliate program that didn't make the list contact me to get it included.
Gaming Affiliate Programs Categories
Since this list is so big I broke them down into 13 different categories
If you want to COMPLETE spreadsheet of video game affiliate programs (which I'll update over time) and add useful stats like commission rates -> [thrive_2step id='4185′]Click Here[/thrive_2step]
General
1. Amazon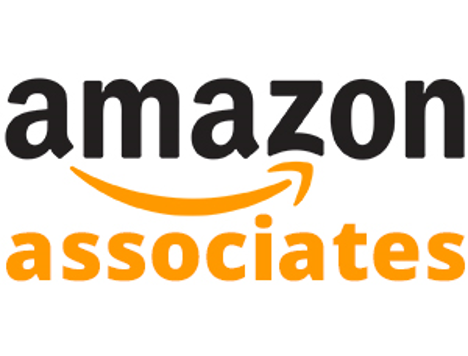 Amazon is one of the largest affiliate programs in the world. Millions of customers know and trust Amazon for their shopping (which means if you send customers they have a higher chance of buying). They also have almost any product you'd want to sell. This makes Amazon one of the best affiliate programs to join.
2. Gamestop

Gamestop is one of the largest gaming retailers and they also have a strong online presence. They sell everything from gaming equipment, games, and other electronics. They also have exclusive deals that can attract buyers.
3. Best Buy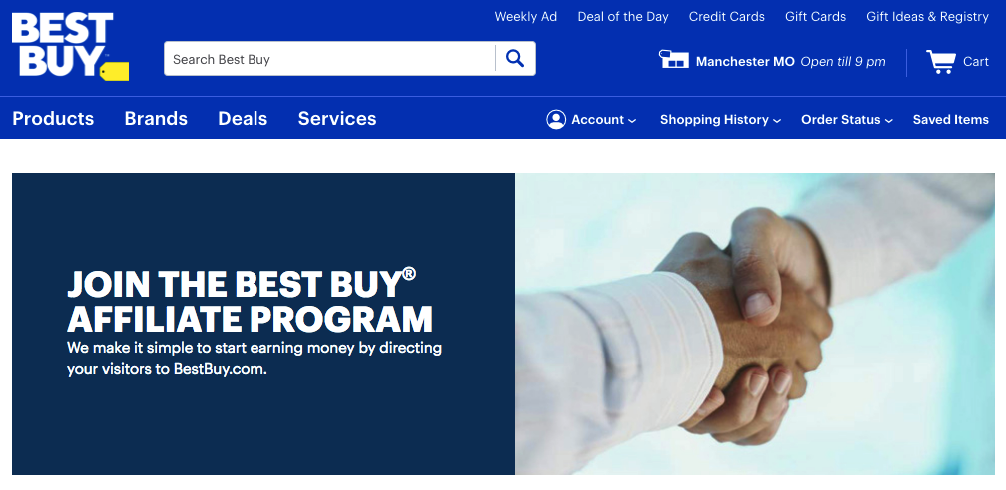 BestBuy is mainly a consumer electronics retailer but it also has a dedication to gaming. Not always the cheapest pricing compared to other brands but you can find great deals to share with your audience.
Computers & Electronics
4. Newegg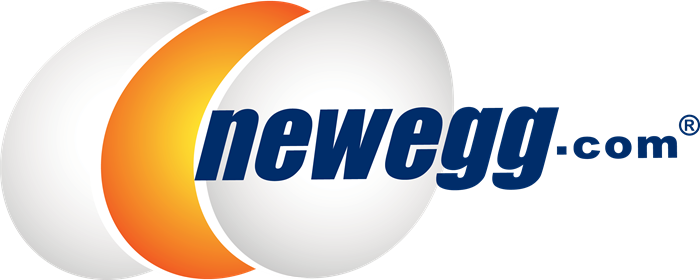 One of the only online electronics retailers that can compete with Amazon on price. They sell just about everything you need for building a PC, gaming peripherals, and equipment. The challenge with promoting "bargain" retailers like this is that their commission rate is usually lower (starts at 2.5%). But they usually convert much better than other programs which makes up for the lower per sale rate.
5. Origin PC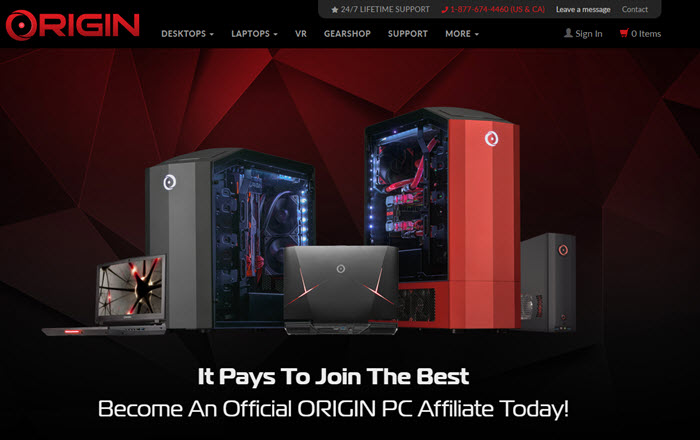 Gaming computer and laptops. They come with a sleek look and optimized for gaming performance. Both of which are a lure to your casual and hardcore gamer. They do have an approval process and it can take up to 72 hours or longer. That means the size of your audience is important before applying.
6. Maingear PC

Similar to Origin PC they specialize in custom build PC's and laptops for gamers. The Maingear affiliate program also requires approval so you have to have decent stats for your audience size in order to be approved. Gamers like to match who they follow. So it makes more sense to promote these computer lines if you actually use them.
7. NVIDIA

NVIDIA is one of the leading brands for graphics cards and one of the few brands that most gamers default too. When they think of graphics, they think of NVIDIA. Promoting this program directly is a little bit risky though, because most people buy parts from bargain retailers. Meaning they'll use your link to check out the program and then buy elsewhere. With that being said, if it's your brand and you want to support it you can do so with their affiliate program.
Equipment
8. Razer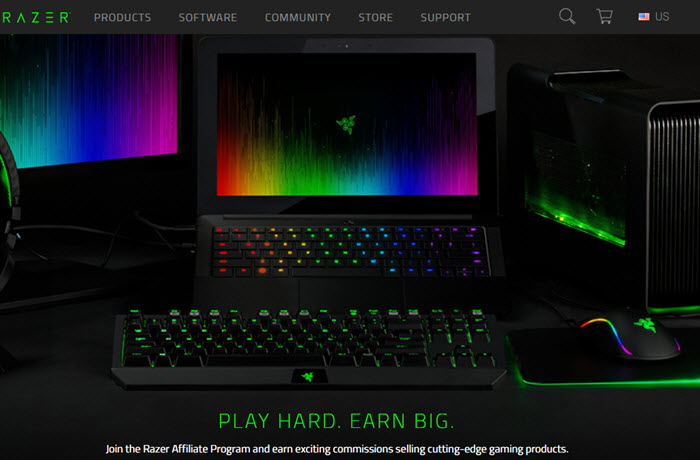 Razer is one of the more popular affiliate programs in the gaming world as it's a consumer brand with products for both the casual and hardcore gamer. You can make up to 20% per sale and they are constantly running promotions and deals for their top affiliates.
9. Astro Gaming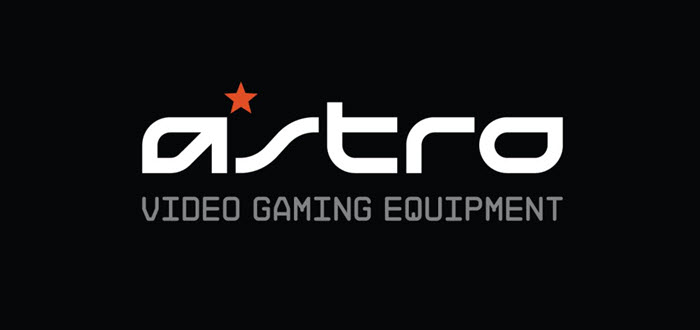 Mainly specializing in headphones and audio accessories. Promoting this program get you between $3-$15 per headphone sale (5% commission). With selling things like this it's awkward if you don't own and use the brand yourself. Make sure it's something that you stand behind and use if you're going to offer it.
10. Kontrol Freek

This one is for people who play console games or have a console audience. Kontrol Freek makes accessories to customize controllers to enhance the gaming experience. This makes it one of the best xbox and playstation affiliate programs available.
11. Sennheiser

A competitor to Astro Gaming with high quality audio equipment ranging from headsets to microphones. You get 1% more commission than Astro Gaming (starting at 6%) which can make a big difference over time.
12. SteelSeries

Top to bottom Steel Series sells everything you need for gaming. Mice, Keyboard, Headphones, Mousepads and more. One of Razer's top competitors and has a healthy affiliate program.
Chairs
13. Chairs4Gaming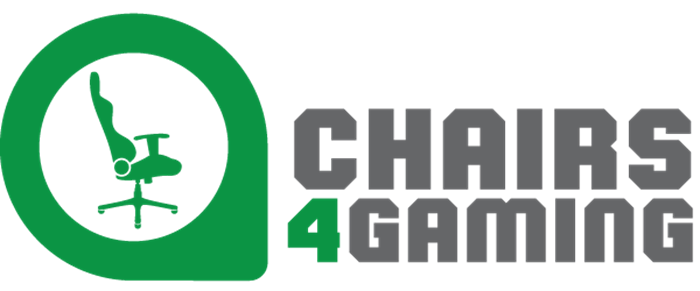 Unlike other gaming chair companies, this is a retailer that sells brand label computer chairs. They strive to be the best price while selling only the top quality gaming chairs. Because of that you can promote one company and offer many different chairs to fit your audiences needs.
14. Gt Omega

GT Omega offers chairs ranging from office/gaming chairs to cockpit/racing simulator chairs. One of the popular brands for the simulation racing crowd, but as a byproduct they also make a quality chair for your average gamer. You only earn 5% per sale but the sales are usually high ticket which means you get a larger amount per sale.
15. DX Racer

Dx Racer has one of the highest commission rates in the chair market at 10%. They aren't the easiest affiliate program to join and promote though. They want to work with people who have medium to large sized audiences. They display the stats required on their sign-up page.
16. OPSEAT

This affiliate program comes with incentives for the affiliate on top of $15 per sale. You get a custom coupon code and also after 10 sales you get your own chair!
17. E-win Racing

Get 10% commission rate on every purchase. Another one of the popular chair companies that is continuing to launch new innovations with gaming chairs. This program will give you tools (coupon codes, banners, etc) to help you promote the program.
18. Secret Lab

Recently this is one of the more popular affiliate programs for gaming chairs. The only negative I see with this program is that it's only a 7 day cookie, when most programs offer a 30-60 day cookie. You make $10 per sale.
19. Vertagear

One of the more stylish gaming chair creators. They create chairs with the look and style for the gaming market. Their affiliate program gives extra incentives including games, free chairs, and gaming peripherals. Top affiliates can also get free travel to events as a brand ambassador.
Gaming Apparel
20. Gunnar

Gunnar creates gaming glasses that make the gaming experience better by blocking out different lights emitted by gaming screens. This program understands affiliate marketing. They offer support and help to get your promotions off the ground and cater your offers to your audience.
21. Jinx

A premium clothing and apparel brand that works directly with game publishers that have created games like PUBG, Overwatch, World of Warcraft and more. If you clothing that is catered to the games you love and play, or feel your audience would love it check out Jinx.
22. Design By Humans

This isn't specifically for gaming apparel. They have a lot of different designs that were created by gamers or that appeal to the typical gamer. If this is your style it's worth recommending to your audience.
23. Into the AM

Into the AM makes extremely unique and comfortable clothing with the gamer/late night owl market in mind. Also creating licensed clothing for games like Assasin's Creed, God of War, Smite, Duelyst and more coming soon.
24. ThinkGeek

Thinkgeek has everything from gadgets and toys to clothing. Everything a gamer could possibly want outside of games itself is sold at ThinkGeek. You can earn up to 9% comission on each sale.
25. Mainframe

As they say it themseves, Mainframe wants to "create a dope gamer life style brand" of clothing and apparel. The affiliate program has teirs so you earn more with the amount of money you earn with the company, up to 20% commission and in-store credit bonuses.
26. Teepublic

A store that you can use to create your own merch or also promote the merch of other gaming content creators. Includes unique designs about gaming culture. It's impossible for me to look at this catalog and not find something that I want to buy.
Games
27. Microsoft

Wish you could get paid promoting X-box and X-box related gear? Microsoft's affiliate program is just the place for you. There is an approval process that takes up to 3-5 days.
28. Simply Games

Simply Games is an online retailer of console and PC games and they are based in the UK. You can purchase everything from pre-orders, to digital downloads and gaming accessories.
29. Green Man Gaming

A huge game catalog, and an active affiliate program for small and big content creators alike. The commission rate is low (2-5%) but they sell extremely discounted games, so the margin is razor thin. Great opportunity to give your fans deals and make some money.
30. Online Key Store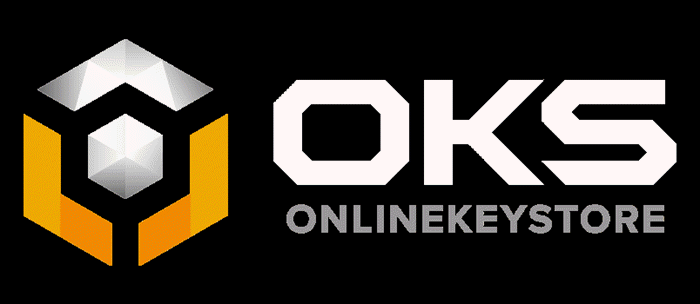 A digital game/key store that touts having around the clock support for affiliates. Vendor support is extremely important to the success of an affiliate and affiliate program. Additionally, they offer over 100 payment options for gamers around the globe so you can be assure that your sale will be made.
31. G2A Goldmine

One of the most successful affiliate programs in the gaming industry. Even though you'll only make a couple bucks per referred sale, it can really add up. One affiliate has made over $1.5M in sales.
32. Kinguin

The Kinguin affiliate program or the Kinguin Mafia is extremely easy to sign-up and start selling today. Over 15,000 different affiliates have made money with their program which is a pretty big stat. They specialize in quick-delivered and discount keys for games and in-game items. They carry a lot of the popular games that you'd find on Steam and other game platforms.
33. Gamers Gate

GamersGate is one of the leading digital retailers for computer games. With over 6,000 titles and growing, they most likely have the games your audience wants and at a good discount. They also launch frequent deals and specials to incentivize customers to buy.
34. CDkeys.com

Offering a huge catalog of instant-delivery digital codes for games giving gamers an extremely fast-service experience. Combining that with a great price gamers don't have to look any further than Cdkeys.com. You'll earn 5% on every sale made.
35. Gamesdeal

GamesDeal offers deeply discounted deals for gams and game keys. These deals are time limited to encourage buying activity. The great thing about this program is that cookies/IP information is stored indefinitely. So if you send a them a referral, it will give you credit even if they buy months later.
36. GOG & GOG Galaxy

GOG is a beautifully designed ecommerce platform and great software with their philosophy of DRM-free games. They have a custom-first approach that gives buyers a no-risk buyer experience.
37. Sila Games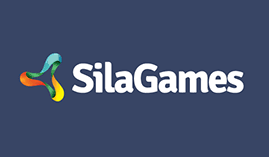 A two tier program gives the ability for any content creator, even new ones to start making sales with their affiliate program. They cater to bigger content creators who can make more sales by giving them a higher premium rate and other benefits/incentives.
38. Fanatical

A digital retailer of games and game bundles at cheap discounts for the "fanatical" gamer. They give you the opportunity to promote new deals every day so there's always something "fresh" to give to your audience.
39. Wargaming

Unlike other programs mentioned in this platform this is a game publisher so you have the benefit of offering new games and also in-game items from a growing publisher with games that have longevity even on Twitch's competitive platform.
40. Gamefly

The Netflix of video games. Try out any game before you buy it, or just rent games that you want to play, return it and play another one. You can make $15-$20 per sale and even more if your customers buy games.
41. Humble Bundle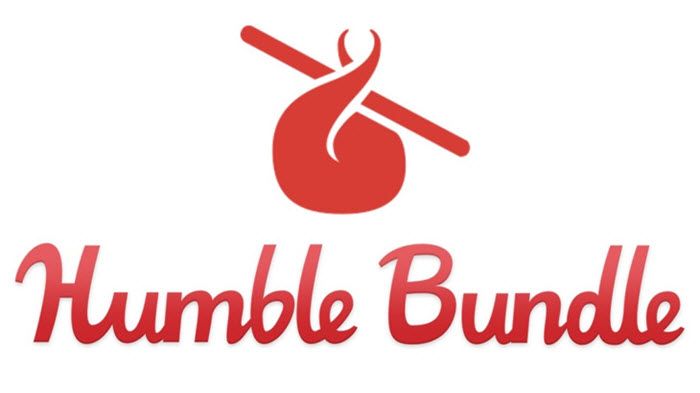 One of the original "daily deals" sites for video games that offer customers a unique "pay what you want" model and also a subscription service that delivers fresh games monthly to all subscribers at a discounted rate.
42. Daily Game Sale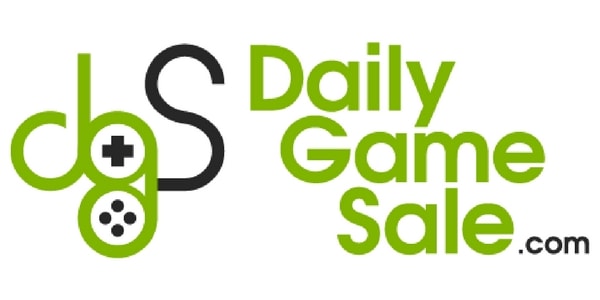 Just as you'd assume by the company name, they have daily sales of discounted game keys. You earn about 7% on each sale which is pretty high for the "Games" category. They usually only have a limited amount of copies of each key that's "on sale" so that creates more scarcity getting gamers to buy.
43. Chrono.gg

One of the new entries into the daily sales category that offers a new deal. Their goal is to connect influencers with game develpers in a way that's a "win" for everyone. With that being said, they have a limited partnership program as they start to grow. Reach out and see if you meet their requirements, if not, keep them on your radar.
Toys
44. Loot Crate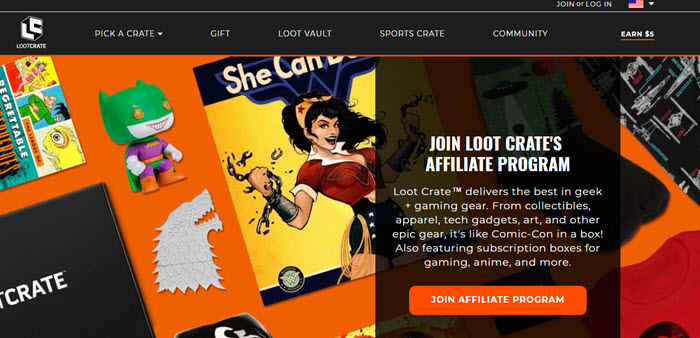 A monthly subscription box that sends a unique box of gaming/geek goodies to "Looters" every month. They offer different boxes that average $8-$12 per sale. Their program is friendly to new and experienced affiliates offering tutorials and a suite of tools to get your promotions off the ground.
RMT / In-game Codes
This is a completely controversial section because some of these companies sell in-game currencies that are completely against the TOS of the game offered. This can lead to public back lash, problems with the publisher, or potentially legal trouble if you choose to promote these companies.
But for the sake of adding every affiliate opportunity we decided to add these here too.
The only caveat is MarkeeDragon.com they only sell in-game codes for games where it is approved for in-game RMT sales.
45. MarkeeDragon

The catalog here is only games that allow in-game currency sales. Similar to buying a game card at a local store, except you can do it from the comfort of your home. The founder is an experienced e-commerce expert and fellow streamer.
46. MMOGA

Earn between 10%-15% on each sale depending on the type of product your customer purchase. This is one of the oldest in-game codes & currency companies with over 12 years of business and over 7,000,000 customers.
47. IGXE
In-game currency and services offered for just about every game imaginable. If there's currency in it, they have it. A neat thing about this affiliate program is that it's a two-tier program so if you referr other affiliates, you'll earn an extra percent of whatever they sell!
48. VGolds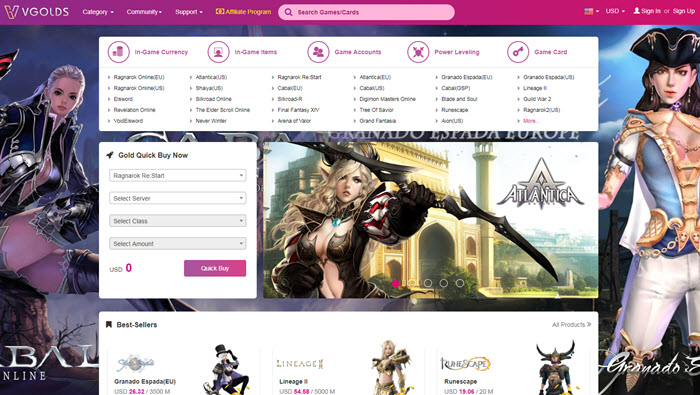 Selling everything from accounts, in-game currency, and in-game services for popular titles. You make between 10% and 15% of each sale.
49. Player Auctions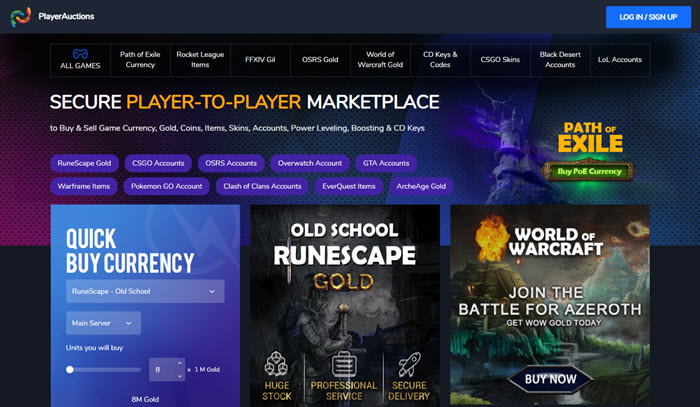 An RMT site that sells in-game items, accounts, and services from players directly. Think of it as the eBay for gaming items and services. You make a really low 2% per sale, but they say the average order is $60 giving you $1.20 per sale.
Gambling
50. EGB

One of the leading eSports betting webites. A simple to use platform that categorizes upcoming events and also lists streams to tune into the game.
51. Rivalry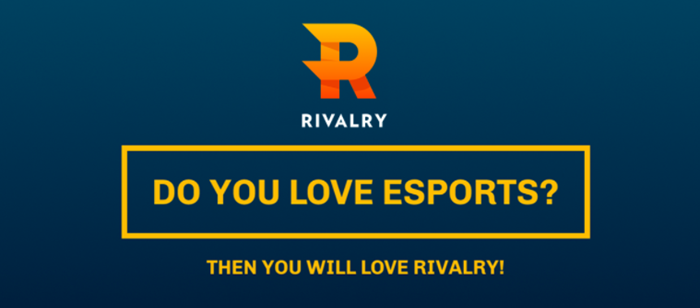 With Rivalry you can bet on games from popular titles all across the eSports scene from FPS, MOBA, or RTS games. Each game comes with different options for people to choose from giving unique and fun ways to get money in on the game.
Services
52. Game Servers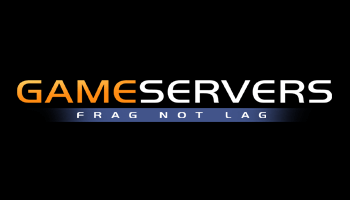 They provide high speed servers for multi-player games like your major FPS titles, Rust, Minecraft, Ark and more. You can earn 100% of the first months payout for every new customers that you refer.
53. ESEA

Specializing in CS:Go servers with better connection speeds, anti-cheat, and support for the player draws a large competitive crowd. You earn just under $7 per sale for each referral you send their way.
54. Gamer Saloon

A platform where gamers can earn money based on their performance in games. Players can register for different tournaments or games and compete for real prizes.
55. WTFast

This server brings a faster connection by optimizing the game connection data sent to and from your PC. When players are looking for any form of edge they can get over their opponent, this is another way they can do that.
56. Tunnel Bear

Tunnel Bear is a VPN that more gamers have started to use in order to improve their connection speed. It's extremely easy to use and get started with. This isn't a service that is created specifically for games, but it's starting to grab the eye of the gaming market.
57. Crunchyroll

The netflix of Anime, offering free and premium viewing of Anime shows and translations. While it isn't directly gaming related, there's a huge amount of cross over between gamers and anime fanatics.
58. Gamer Dating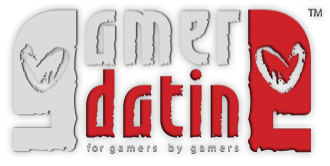 It can be tough for gamers to find partners with similar gaming interests. GamerDating.com gives them the ability to match with people with interests in games they love and also connect with gamers around the world. Earn up to 20% per sale.
Design
59. Nerd or Die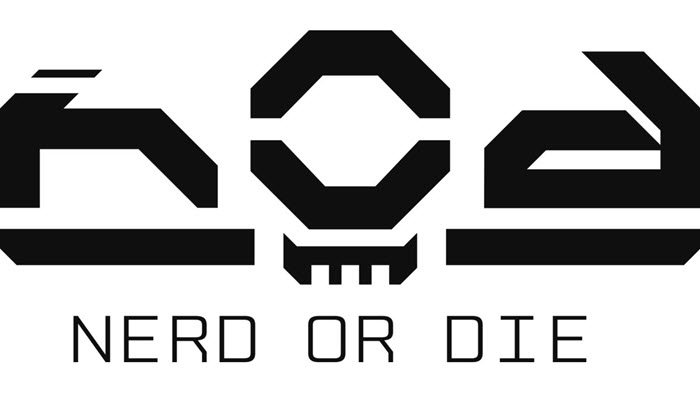 Providing stream overlays, alerts, and designs for streamers. Streamers and content producers could be mixed in your audience so this is a great affiliate program to promote to them. You earn 10% per sale.
60. Streamplay Graphics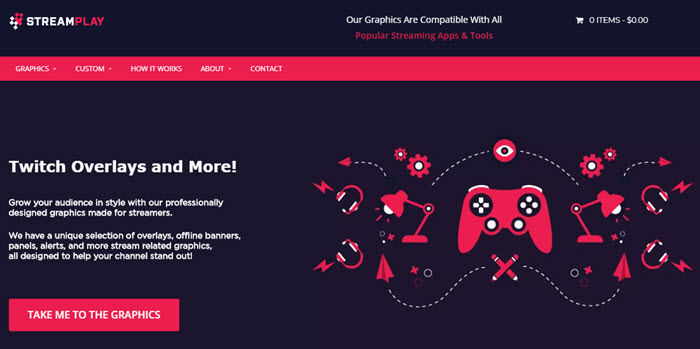 Created by a couple of hardcore gamers they offer a much higher commission rate than other design websites at 25% with a lot of different design options for streamers and Youtubers.
Supplements
61. Gfuel

They call it a sponsorship, but it's similar to an affiliate program. There is an application process that can take several weeks. However it is one of the more popular products on the market so it's worth looking into if you're looking to sling some supplements.
62. Mod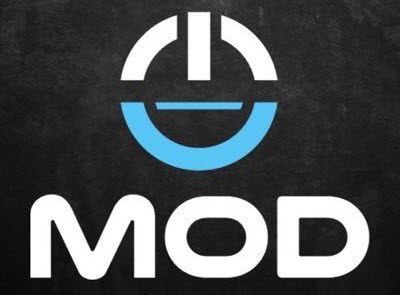 Another gamer supplement that is designed to give players enhanced focus, energy, and packed with vitamins and minerals to increase brain activity. They want to work with content creators on an individual level which means custom suiting a promotion that fits you and your brand.
63. Overpowered Energy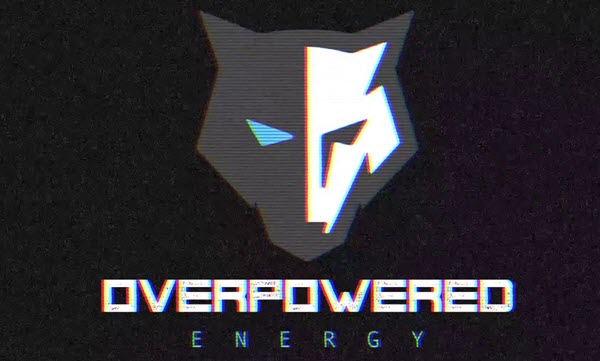 Their aim is to deliver a product that keeps gamers mind functioning and at peak performance during long gaming sessions. Their catalog ranges from their energy supplement to shaker bottles, and even apparel.
64. Controlled Labs

Not specifically a supplement company for gamers. But they do have a supplemented called "Gamer up" that focuses on energy, focus, and endurance for those long gaming sessions.
65. Gamer Supps
The creators of a zero-calorie energy and nootropic formula aim to offer eSports athletes and everyday gamers a more healthy and effective energy product compared to other solutions on the market.
66. Catalyst Mints

A unique offering in the energy field has a range of drinks, powders and even energy mints. Their affiliate program offers other incentives including higher rates, free merchandise and other perks as you make more sales with the company.
Guides
67. Killer Guides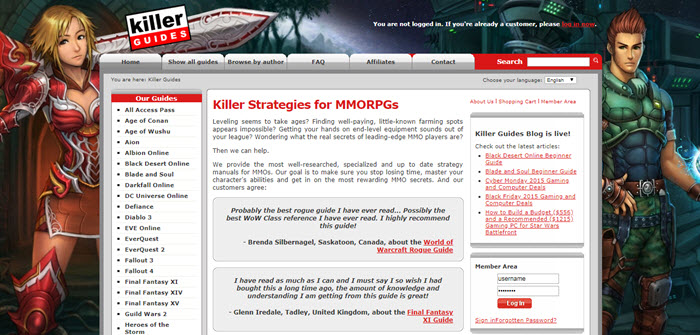 Killer Guides delivers expert-quality guides for over 30 popular games and growing, some with multiple guides per game. Offering you 40% commission on each sale you refer.
68. Zygor Guides

A software suite of tools (or add-ons) that every WoW player must have. Starting from their famous leveling guide and expanding to almost every aspect of WoW that you can imagine: gold farming, daily quests, professions, and mroe. You can earn up to 50% per sale by referring customers to Zygor guides.
Conclusion
You have a wide opportunity of products to offer your audience and create an additional revenue stream for your content.
Ranging from small start-ups to blue chip companies, there is something in here for every gaming affiliate to promote.
If you would like access to a spreadsheet that I will update over time with current programs and stats then [thrive_2step id='4185′]click here to get access to it.[/thrive_2step]
If you're an affiliate manager for a gaming related product and you don't see it on the list, feel free to contact me or mention it in the comments.
Have any feedback with any of these programs? What are your favorite products to promote? Let me know in the comments below.